Welcome to Twitch Plays Pokémon Wiki!
---
Welcome to the Twitch Plays Wiki! Here you can view everything about Twitch Plays Pokémon.
Note: Any Images or Videos used here are owned by their respected owners and are used for informational purposes only.
Around the Wiki
The original game, all hail Helix!

Check out everything about the sequel filled with only mon.

Our longest game ever, check out everything about the Emerald play through of TTP.

Join us in an alternate version of the first TTP game.

The Hive Mind takes a trip to Sinnoh region to go on more crazy adventures!

Read all about our second randomized game, Pokémon HeartGold.

It's time to take on the Unova region as the Hive Mind closes in on completing every generation.

Our second adventure through the Unova region.

The final game in the Twitch Plays Pokémon series.
Recent Activity
Here are the newest edits to our wiki..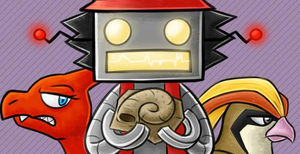 Contributing
If you want to add a page on Twitch Plays Pokémon, here is an easy way to get started.
Statistics
236 articles since March 12, 2014.
498 files uploaded.
2 active users this month.
Need Help?
If you need help you should speak to one of our admins who can help you in no time with setting up an account, creating a page, blog, or forum, or getting onto chat. They can also help with banning people, fixing edits, deleting pages, or correcting anything.
If you're brand new make some edits to your user page to tell them what you like and who you are.